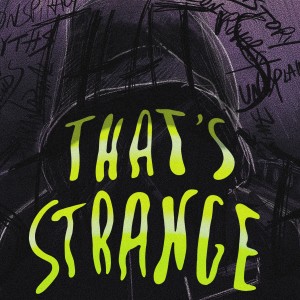 With Chad missing this weeks recording, Ryan and Alex sat down to have a freeform discussion on whatever they ended up bringing to the table. Your guess is as good as mine! Hop over to wherever you listen to your podcasts to start listening to this special unscripted episode of 'That's Strange'.
Click here to listen to the episode now! Don't forget to head over to That's Strange to keep up to date on all future content. If you haven't had the chance to check out Downright Creepy, we absolutely love our partnership with them and if you are into our content, you will be right at home. While there check out Chad's gaming articles in the DRC Gaming section.
If you have any recommendations on topics you would like to see us cover in a future episode, drop by Facebook to let us know!
-That's Strange